Supara Company Limited ("Supara") was established on 25 June 1991 and incorporated in Thailand. Supara main business is in the production of Constant Viscosity ("CV") rubber products. The Company has over than 20 years of experience and is the leading supplier of CV rubber products in the region. Supara's factory is strategically located in Phang Nga where we have access to stable supply of latex. It is also strategically located for Supara to ship its products to Europe, Asia, United States of America and Brazil.

Supara is a subsidiary of Inch Kenneth Kajang Rubber International (M) Sdn Bhd. The ultimate holding company is Inch Kenneth Kajang Public Limited Company ("IKKR") which is listed on the Kuala Lumpur Stock Exchange.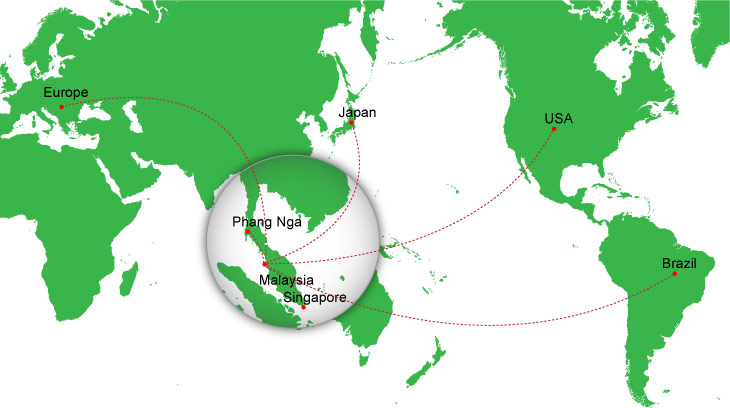 Vision
To be the leading manufacturer of Constant Viscosity rubber products in the Asia Pacific region.
Mission
WORK WITH INTEGRITY
Conducting our operations with integrity and with respect for all stakeholders, organisations and environments our business touches has always been at the heart of our corporate responsibility.
POSITIVE IMPACT
We aim to make a positive impact in many ways: through our brands, our commercial operations and relationships, through voluntary contributions.
SATISFIED CUSTOMERS
We value our customers highly and the focus on quality, cost and delivery has been the key drivers in our operations.
CONTINUOUS COMMITMENT
We are also committed to continuously improving the way we manage our environmental impacts and continuously introduce environment friendly Green Technology in our processes.